Avira Real-Time Protection protects your system continuously in real time and protects you every time reliably from infections. The Avira Real-Time Protection runs automatically in the background and monitors your system continuously, without you noticing anything.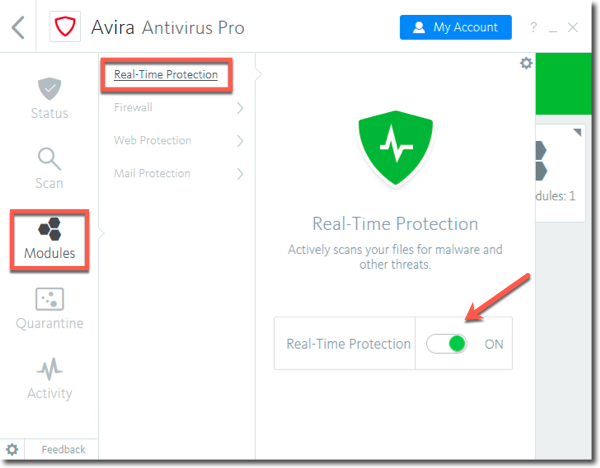 The System Scanner has to be triggered manually to check the whole hard disk for malware. To guarantee the best possible protection, we recommend performing a frequent system scan. This system scan has to be performed manually and runs in the foreground.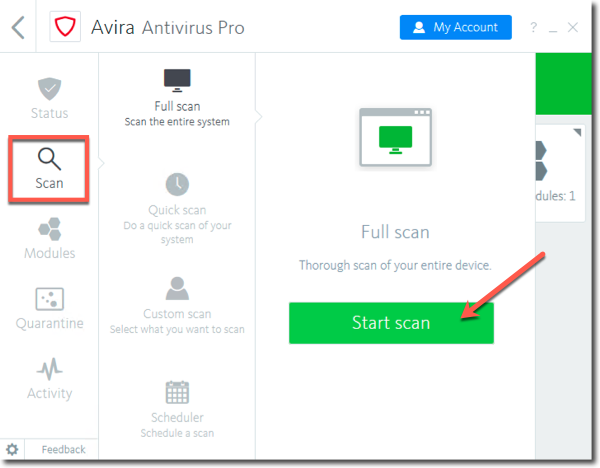 Note
Depending on the hard disk size, the system scan may take some time. During the system scan, it may be possible that the reaction time of the computer slows down.