If you cancel your subscription early, you can continue to use your Avira product until your subscription automatically expires at the end of your current billing period — even if you're on a free trial.
You will not be charged again unless you activate your subscription.
To verify when your subscription will expire, Log In to your Avira account and click
Subscriptions → RENEWS ON.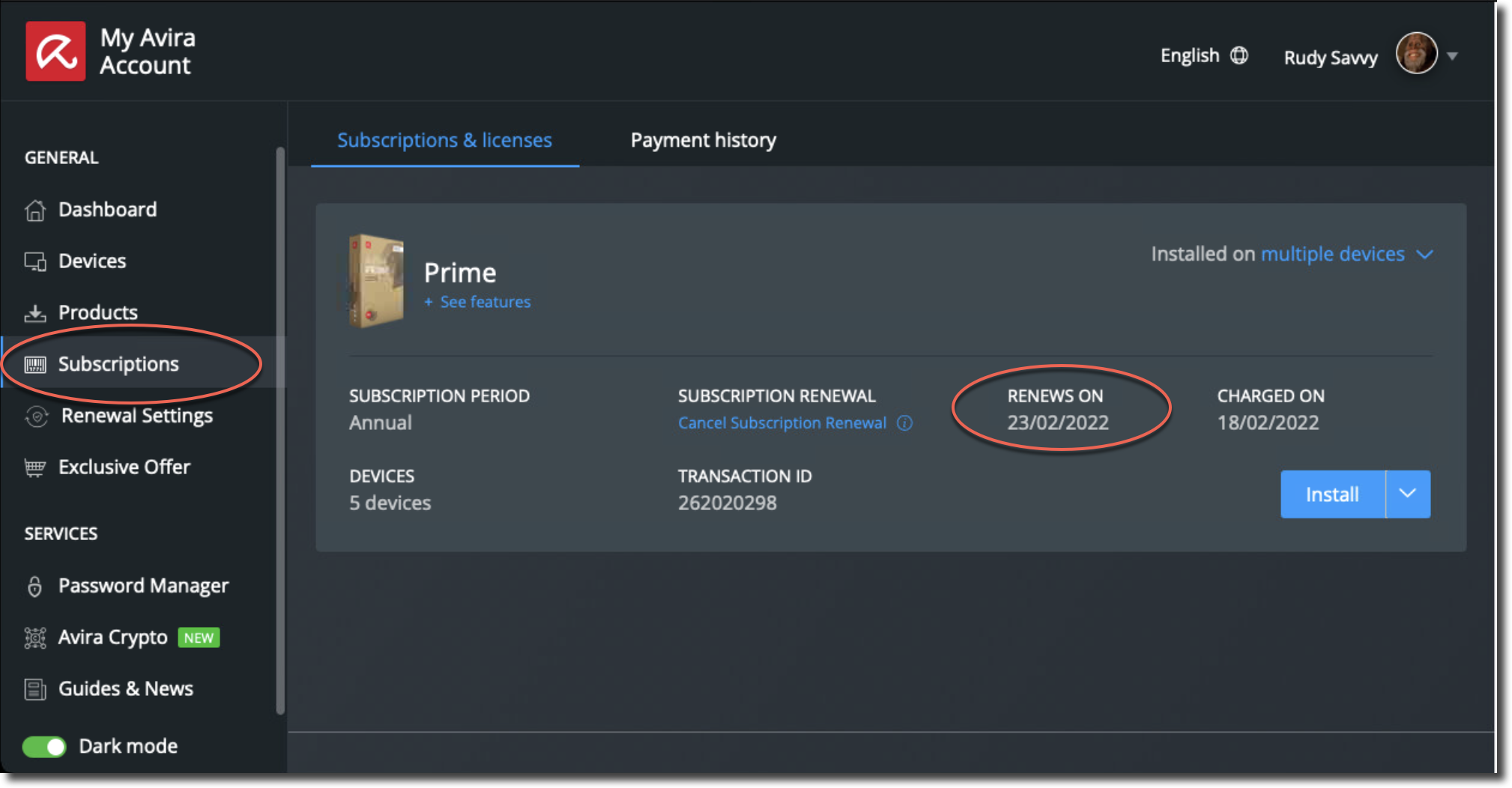 Note
If you are considering a refund, please follow the instructions provided in this article.