The Smart scan function is displayed on the main user interface. With just one click, you can check for outdated apps, network threats, viruses, privacy, and performance issues on your device.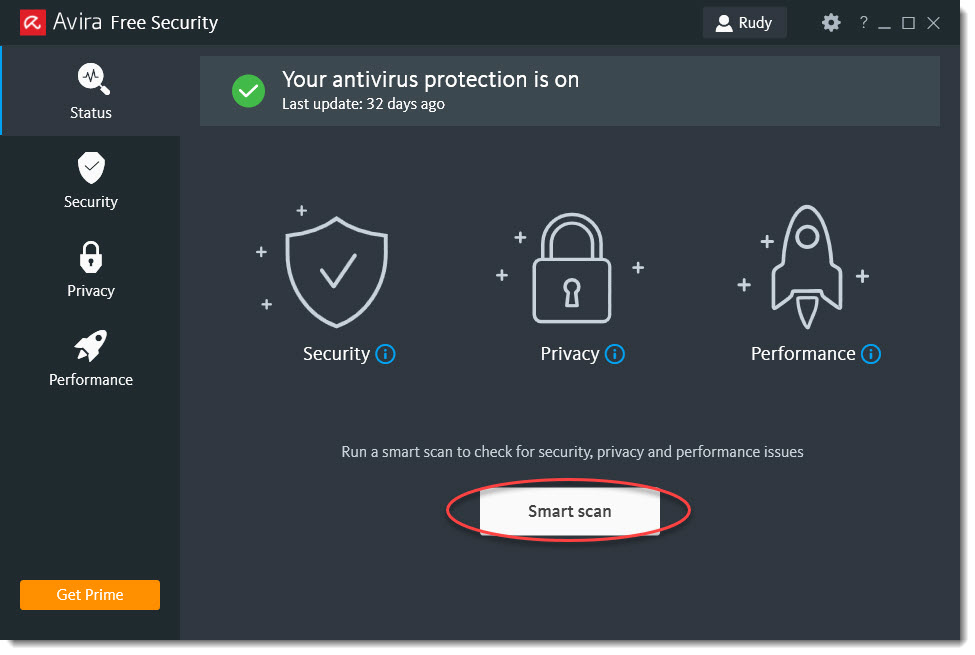 The scan result will be displayed as soon as the scan is performed.
Threats that could cause serious harm to your device are marked red.
Unnecessary files that are occupying disk space are marked orange.
Safe files are marked green.
The listed issues will be fixed automatically when clicking the button Fix issues.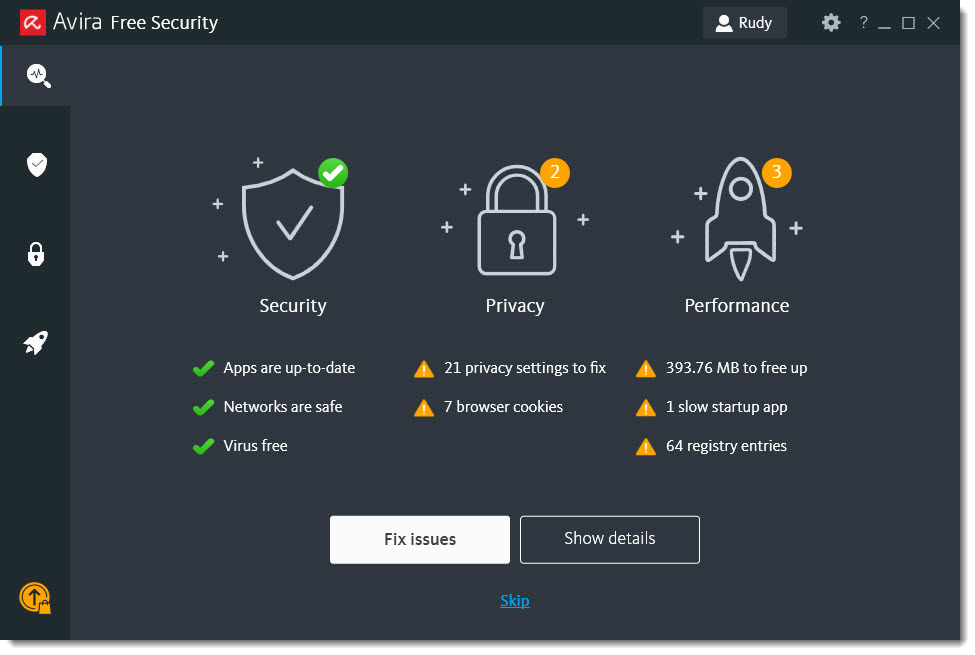 Note
If you click Show details, you can see all threatening or unnecessary files. In this view, you can deselect those files that you don't want to be deleted when clicking Fix selected issues.