If you already have an account, there's no need to register again. Just log in to your existing account.
Login to My Avira Account
1. Open Avira Free Security.

2. Click Register in the upper right corner.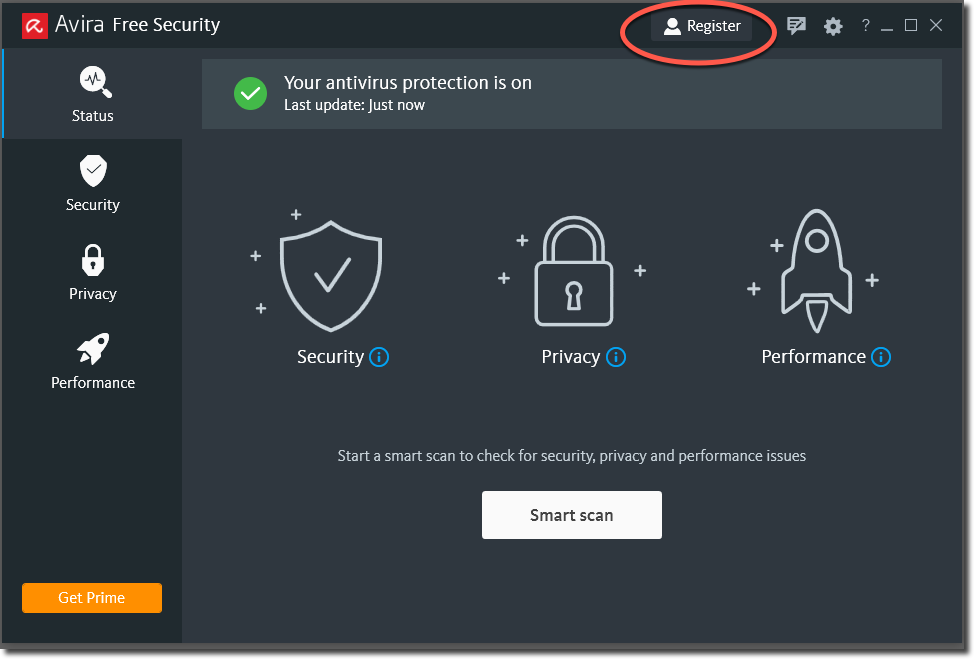 3. Click Log in.

4. Enter your credentials and click Log in.
You will be redirected to your My Avira Account.