Avira Web Protection keeps you safe from dangerous web content that is categorized as phishing, malware, spam or fraud.
Avira Web Protection can be enabled via the antivirus interface or from Control Panel.
Note
This feature is only available in the Antivirus Pro version.
Enable Web Protection via the antivirus interface
1. Double-click the Avira icon in the lower right-hand taskbar.
2. Click Open next to Antivirus Pro and then on the Web Protection module.
3. Enable feature via the ON/OFF button.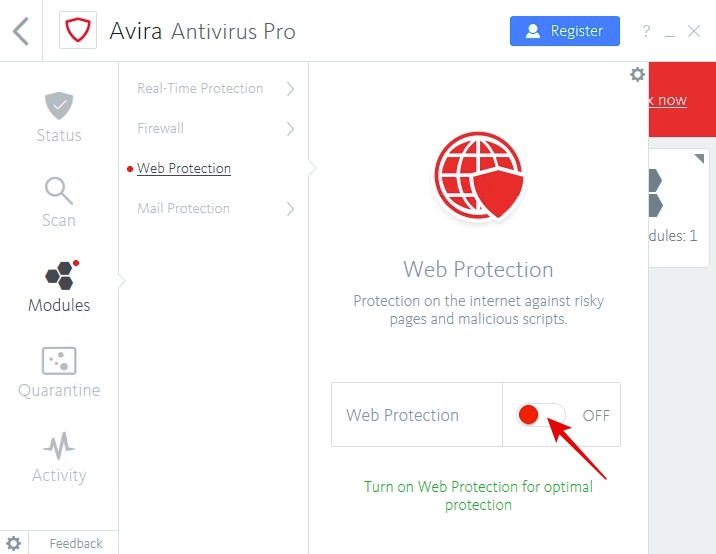 Enable Web Protection via Control Panel
1. Go to Start → Programs and Features and right-click on Avira Antivirus.
2. Click Change → then Modify.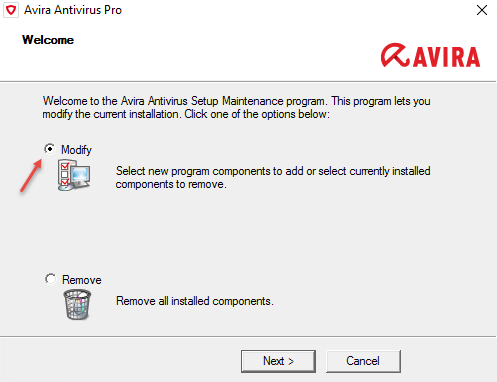 3. Web Protection module must be checked.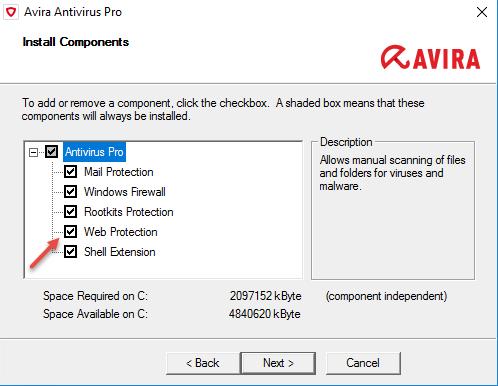 4. Click Next then Finish.
5. Restart the computer. Avira Web Protection should be active.