If you have moved the Avira Antivirus uninstaller to the trash on your dock and the program fails to uninstall correctly, some Antivirus files will remain running on your system.
Remove leftover Avira Antivirus files
1. Download the uninstaller script attached at the end of this article.

2. Unpack the downloaded Avira_Uninstaller.zip file.

3. Right-click Avira.Uninstall.command.

4. Click Open.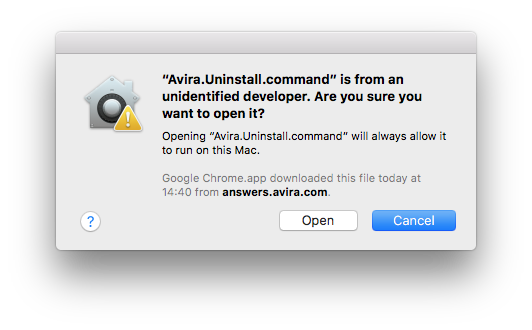 5. Enter your credentials once the Terminal opens