Avira Antivirus lets you configure different scans on a regular basis. You can define yourself which kind of scan you would like to be performed regularly.
Schedule a scan
1. Click the Avira icon in the system tray to open the Avira user interface.

2. Click Security in the left menu.

3. Click the module Virus scans.

4. Click on Open under the option Manage scans.

5. Select one of the predefined scans and click the Schedule icon.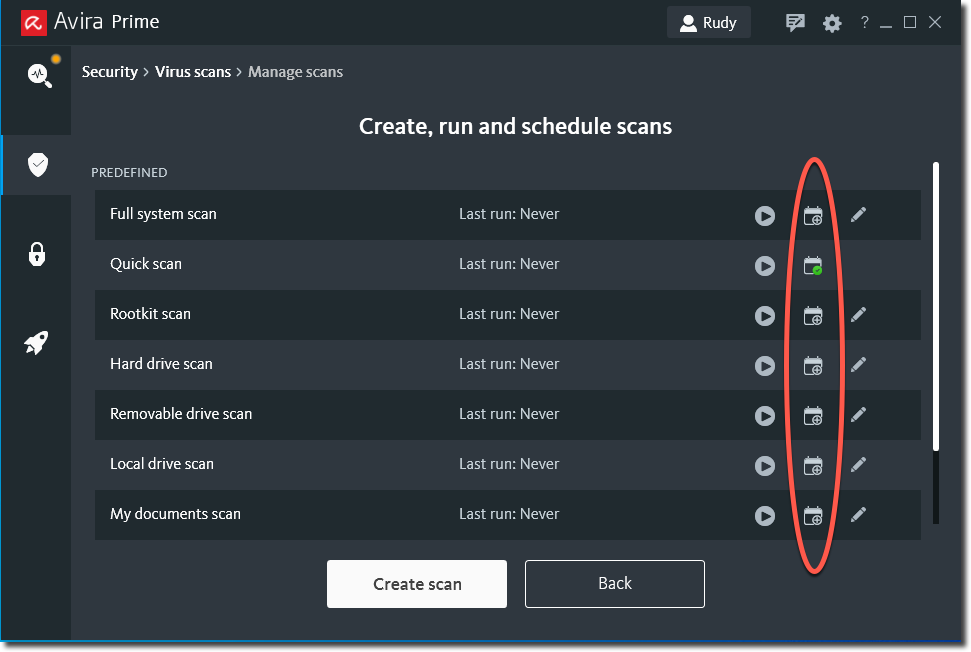 6. Select a scan frequency, day, and time from the drop down menu.

7. Click Save.