Refunds are only possible if the product was purchased in the Avira online shop and lies within the following time period after the purchase:
30 days with a 1, 2 or 3-year license
14 days with a 1-month license
Note
Refunds of an Avira product purchased from a retailer must be requested via the retailer.
Request an Avira refund
1. Go to Avira Support.
2. Scroll down to the "Contact Avira" area.
(Customers who are already logged in, please continue with point 5).
3. Click Contact us here in the "FOR HOME" section.



4. Sign in.
5. Click Email support.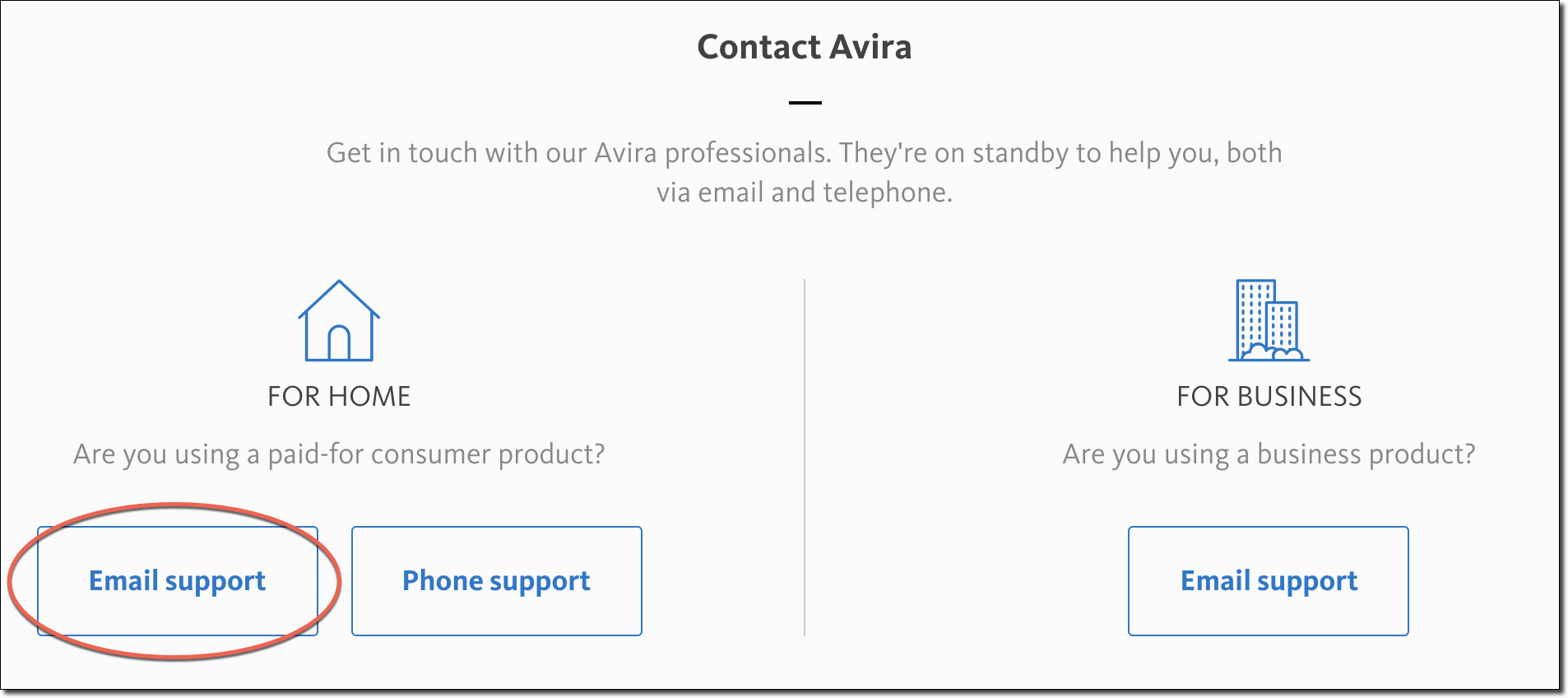 6. Select Billing, purchases & licenses.




7. Select I want a refund.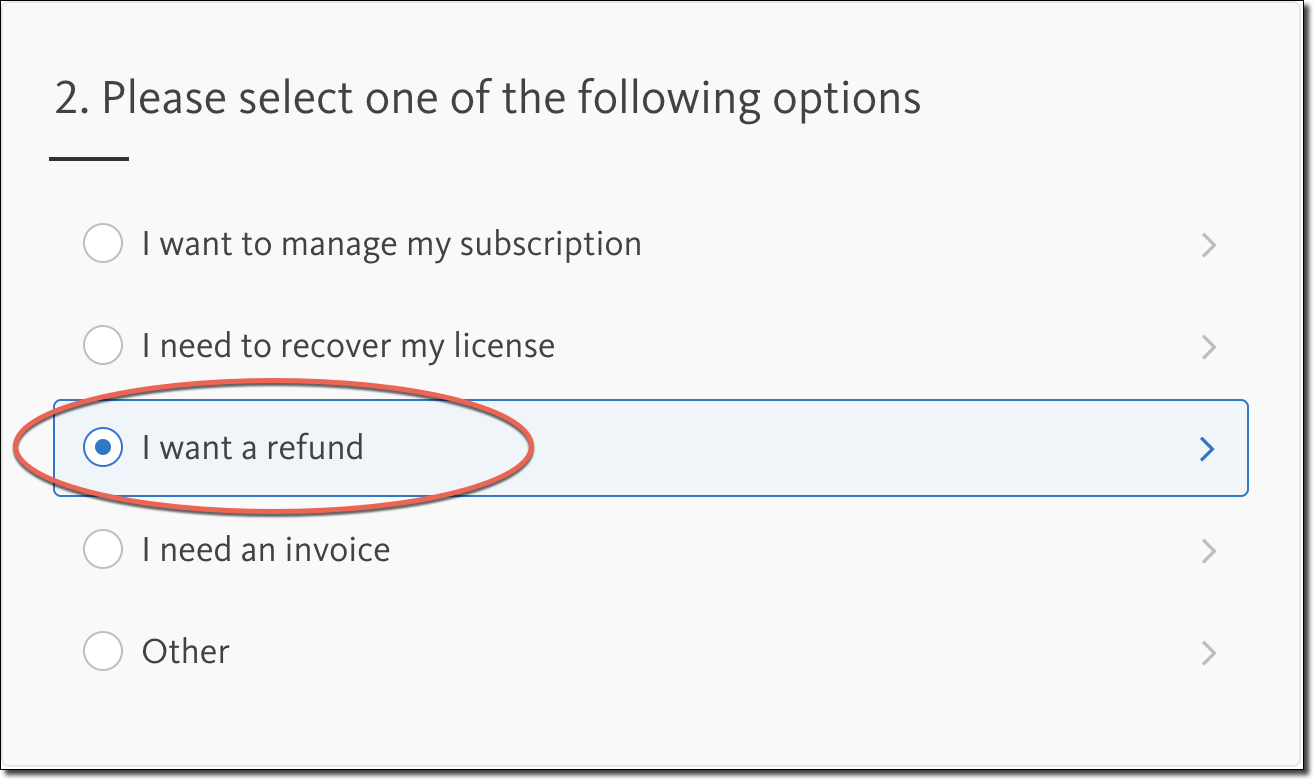 8. Fill in the required fields.
Note
After purchasing an Avira product or upon license renewal, you will receive a confirmation email with a reference number. Please make sure to include the reference number.
9. Click Submit.