Change password
1. Open your browser.
2. Click the Password Manager extension icon in the top bar of your browser.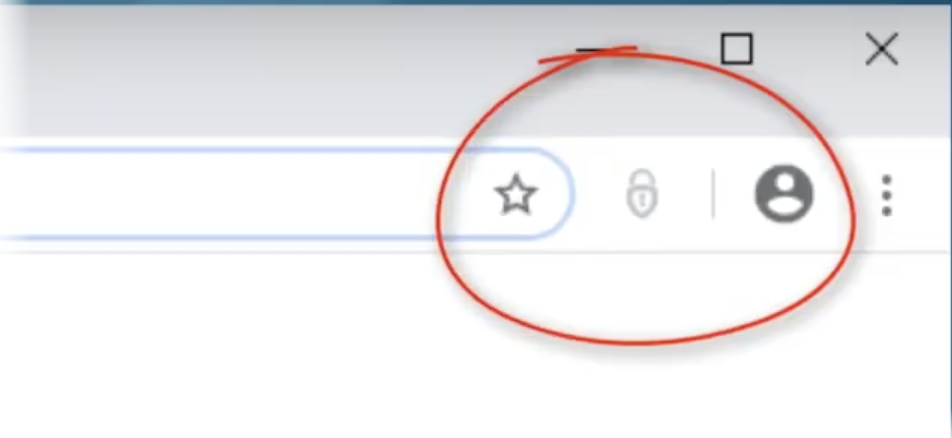 3. To unlock the Avira Password Manager type in your master password and click Unlock.
Note
If you are locked out of your Avira account, you must first enter your Avira credentials.
4. Signed in to your Avira Password Manager click the web page where you want to change your password and log in. (LinkedIn is used as example)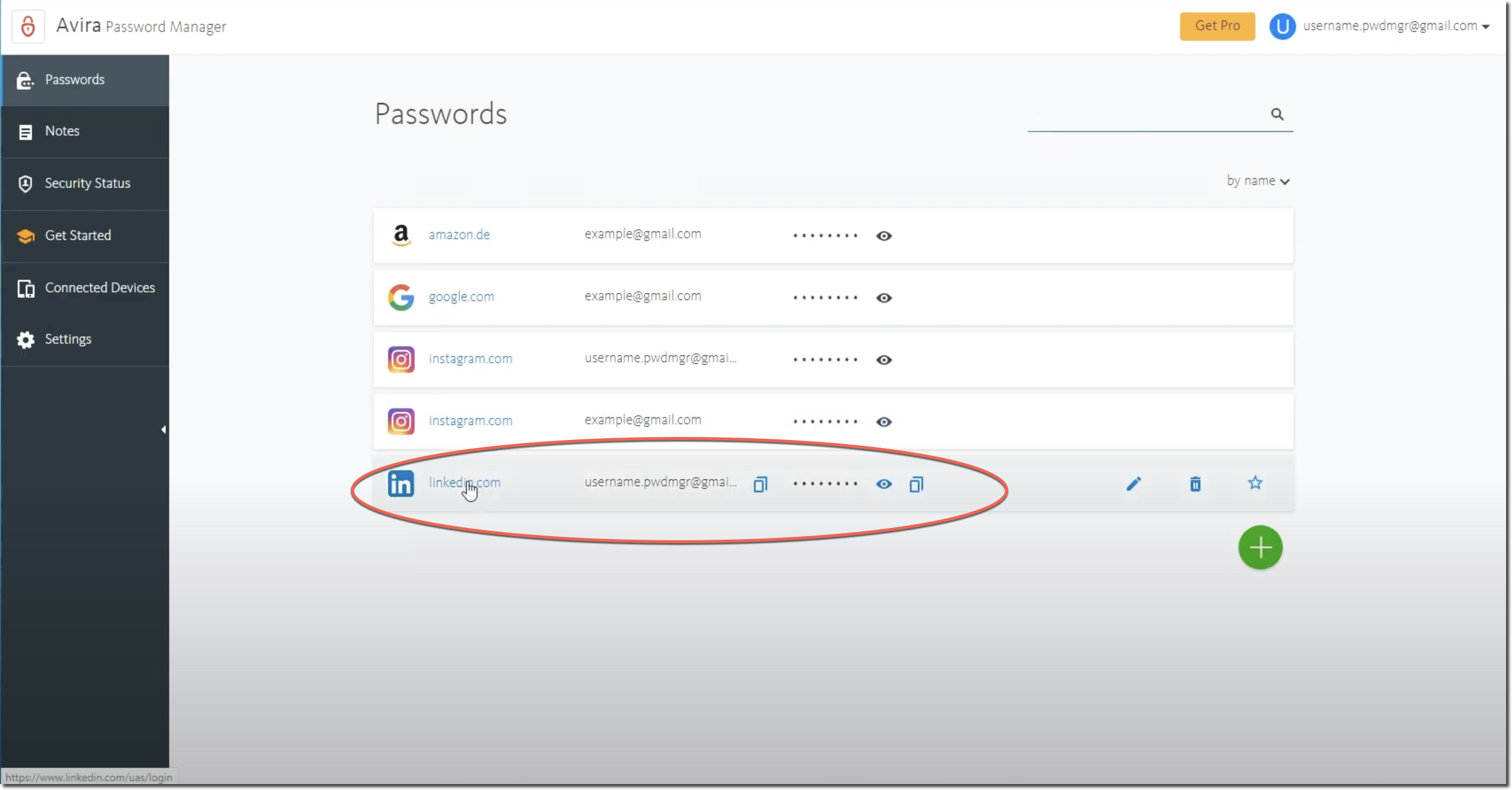 5. Navigate to the change password section of LinkedIn.
6. If the current LinkedIn password is requested, click the password manager icon at the end of the input box and set the current password to have it auto-filled.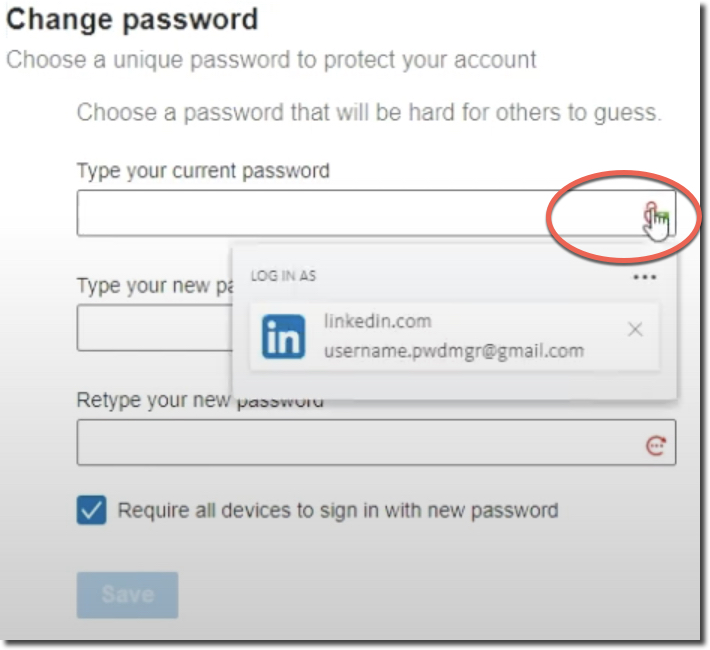 7. Click in the field new password on the password generation icon.
Click the generator to get automatically a new password proposed.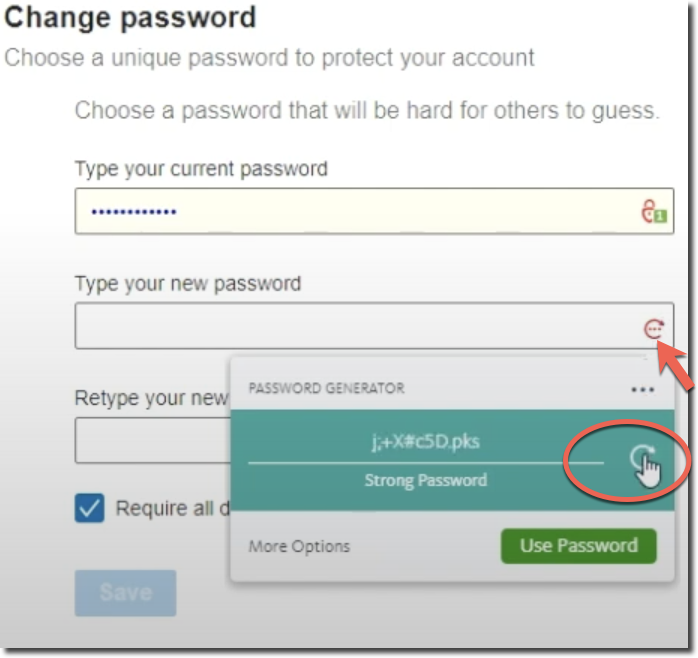 8. Click Use Password.
9. Click Save to confirm the changes.
10. Avira Password Manager opens a pop-up at the top right corner and requests to update the password. Click Update to save the change.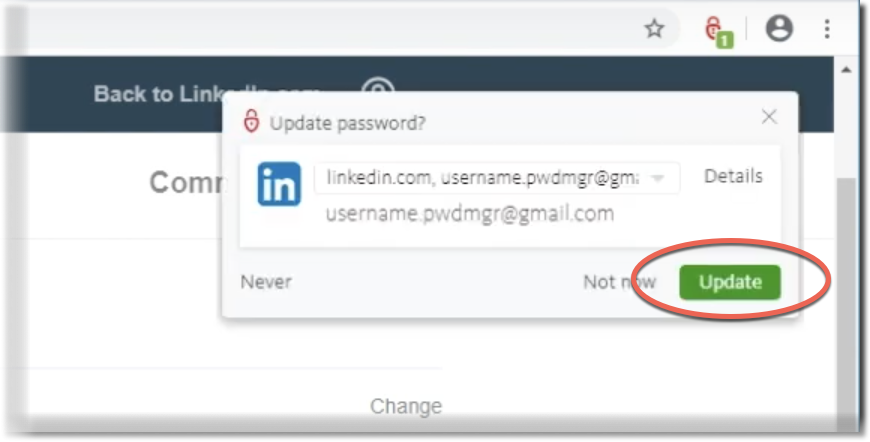 Note
To check whether the password has been updated, go to the Avira Password Manager and click on the eye icon of the website where you have updated the password.