With the installation of an Avira Pro product, a personal free Avira account is automatically created for you.
To log in to your Avira account via the installed Avira product, click the Avira icon in the system tray.
Click the button with your name in the upper right corner of the Avira panel and you will be redirected to your account without having to input email address or password.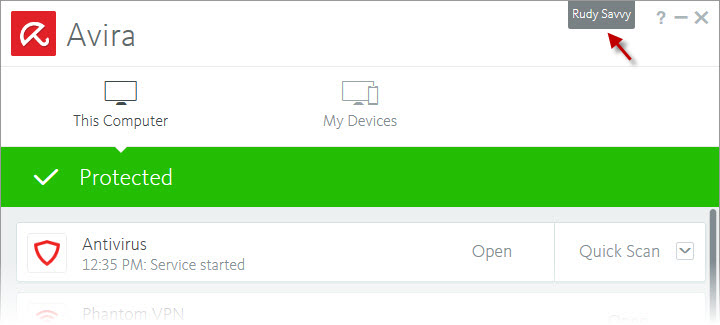 Note
If you did not yet register, click the user account icon displayed in the upper right corner of your Avira panel and register. Once registered, the user account icon will be replaced with your account name.
Further login options are shown in our video.
FURTHER INFORMATION