Open your internet browser and navigate to avira.com.
Click the Support button in the upper tab.
Use the search function or click on the appropriate product buttons below to find the solution in the support database.

If you cannot find a suitable solution in our support database, please refer to the Avira Community.
Click the Community button in the upper tab. You might find the solution to your request here.



Note
If you own an Avira paid version you can submit your request to our customer service team.

Click the Sign in button in the upper right corner.
Enter your credentials and click Log In.
Scroll down to the Contact Avira area and click Email support to submit your request.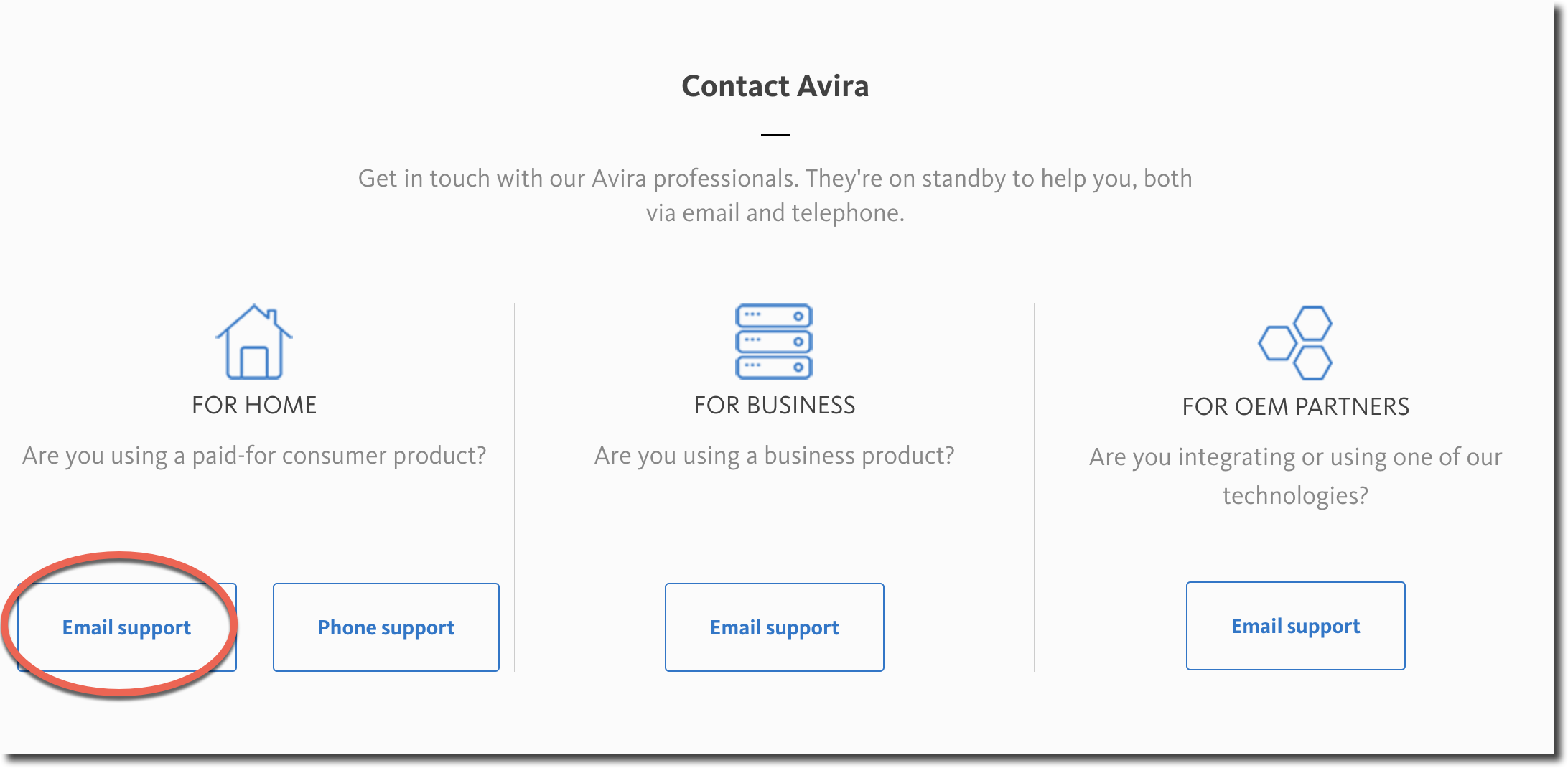 For further information how your support request is processed see this article.