To increase the security of your Avira account it is recommended to change your password in regular intervals.
1. Log in to your My Avira Account.

2. Hover your mouse over your name in the top right corner and click My Account.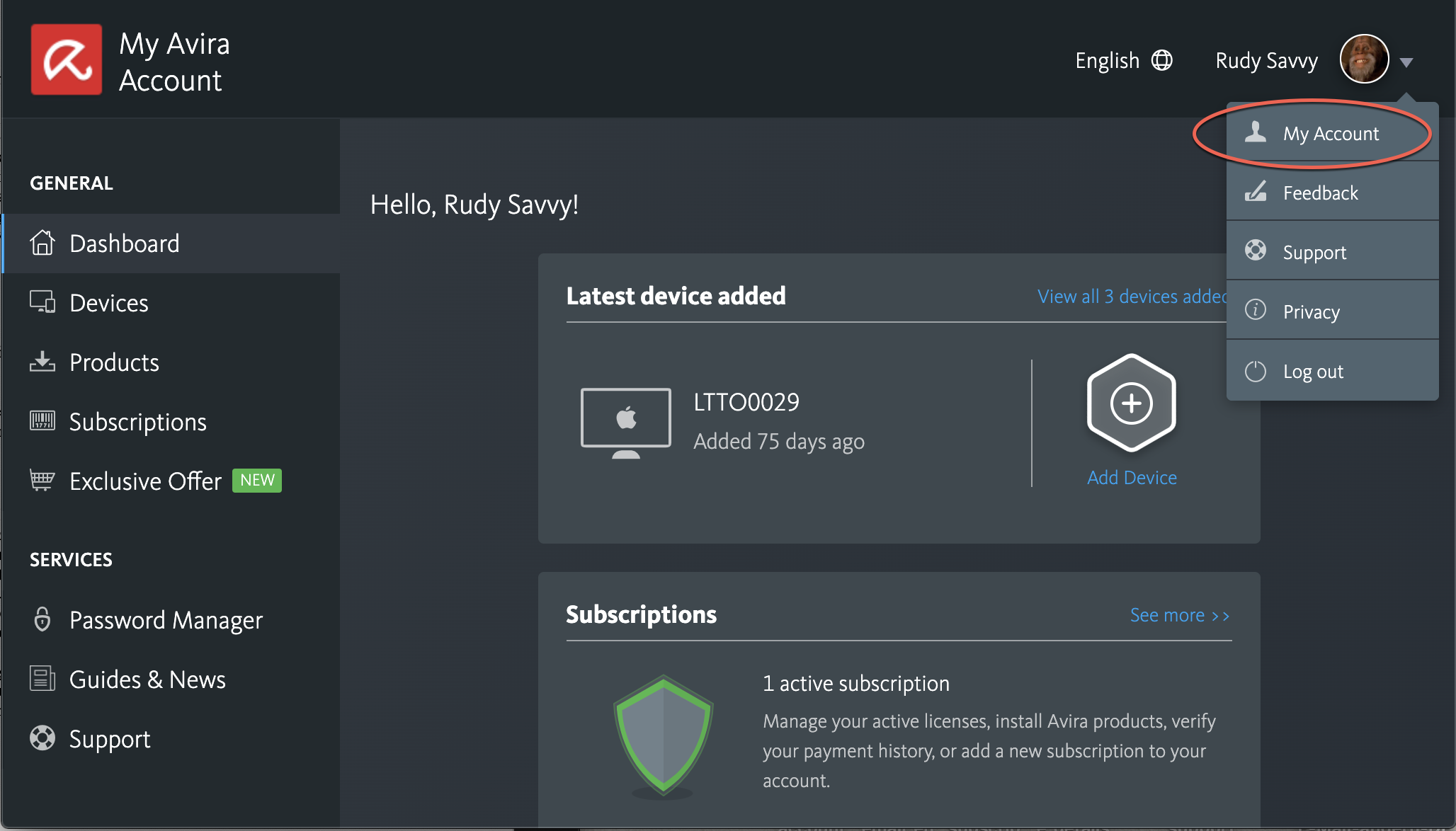 3. Click the Security tab.

4. Scroll down to the "Change Password" area.

5. Enter first the current password then the new password.

6. Click Save changes.