Avira can optimize the startup of your device. The optimizer feature analyzes the applications and services that your device starts while booting. Once triggered, all non-essential services will be identified and can be delayed or stopped for future startup processes.
Create system restore point before optimizing
1. Click the Avira icon in the system tray to open the Avira user interface.

2. Click Performance in the left menu.

3. Click the module Advanced tools.


Note
To undo changes made during the optimizing process, a system restore point must be created first.
Verify if this option is enabled. Click the Settings icon in the upper right corner of the user interface and then Cleaning options in the left pane.
Make sure the option "Create system restore point before optimizing" is enabled before you continue.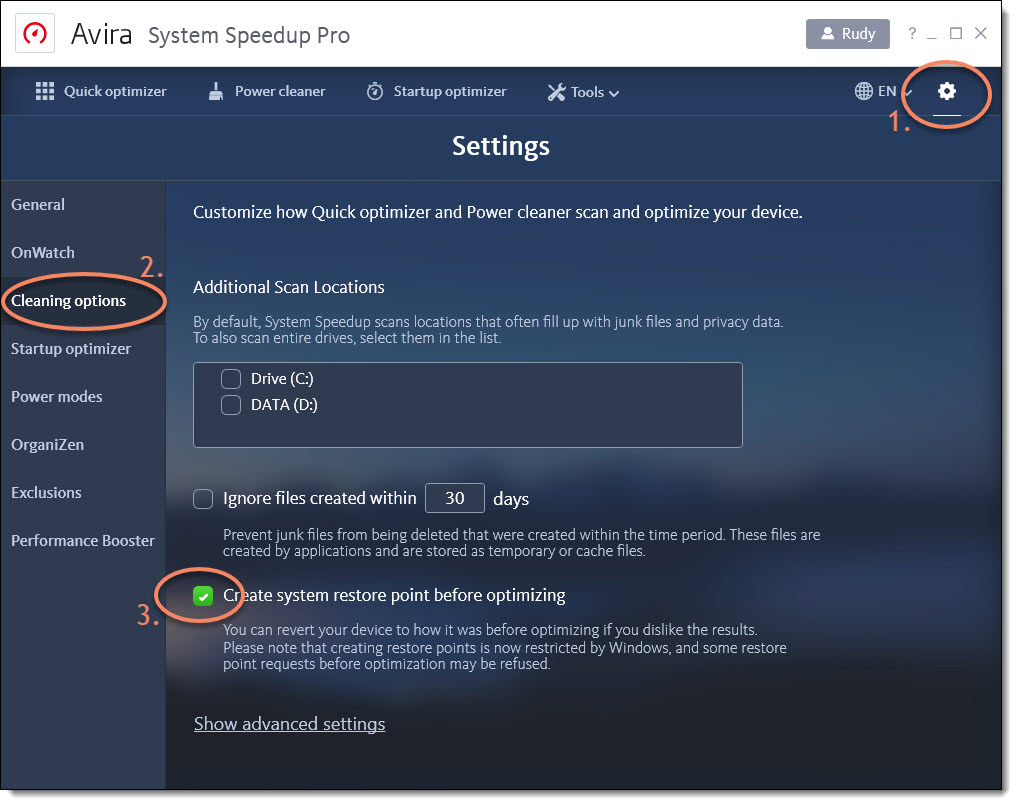 Optimize the boot time
1. Click Startup Optimizer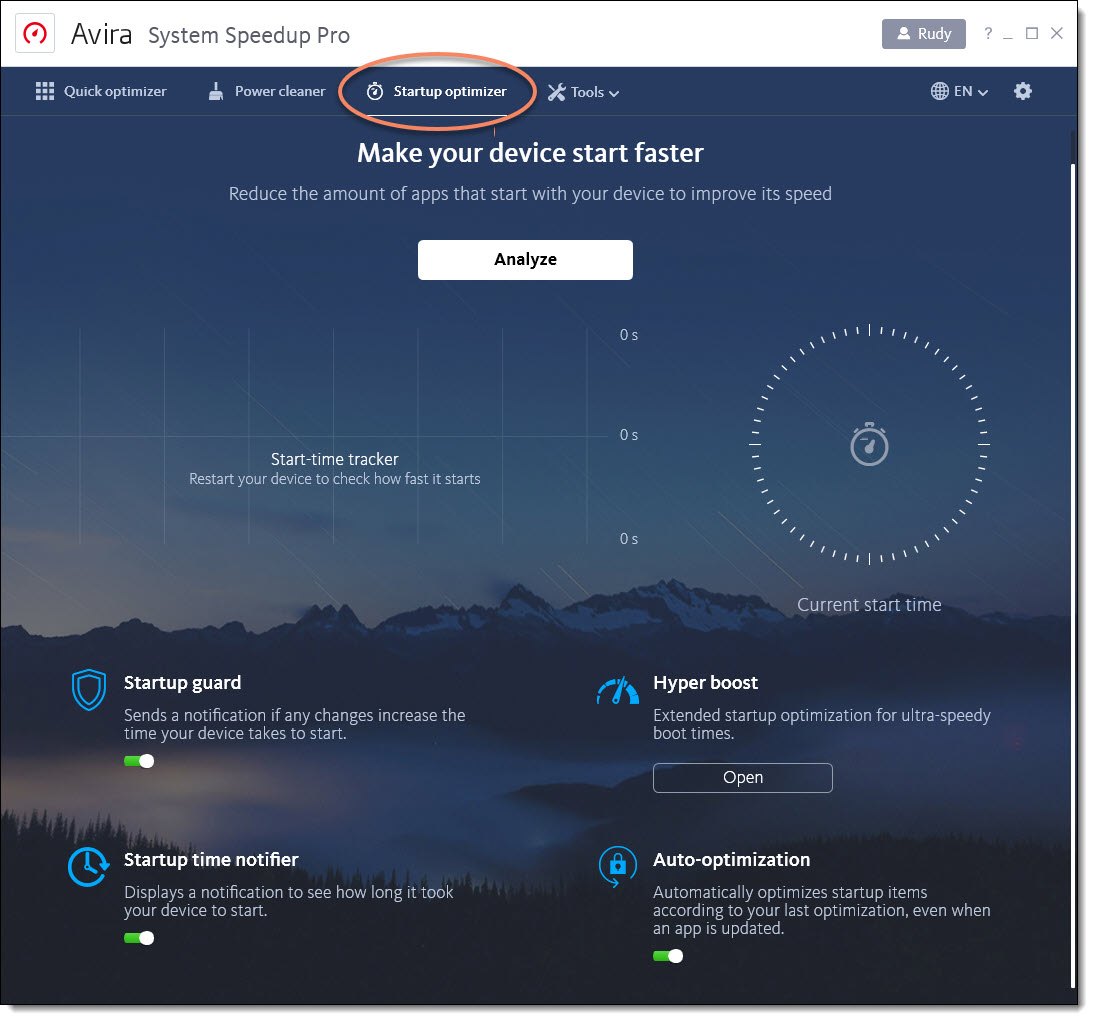 2. Click Analyze.
Once the analysis process has been carried out, the device startup list will be displayed.


Note
The recommendations are highlighted green for the individual service.
An alternative startup can be set by clicking the drop-down menu.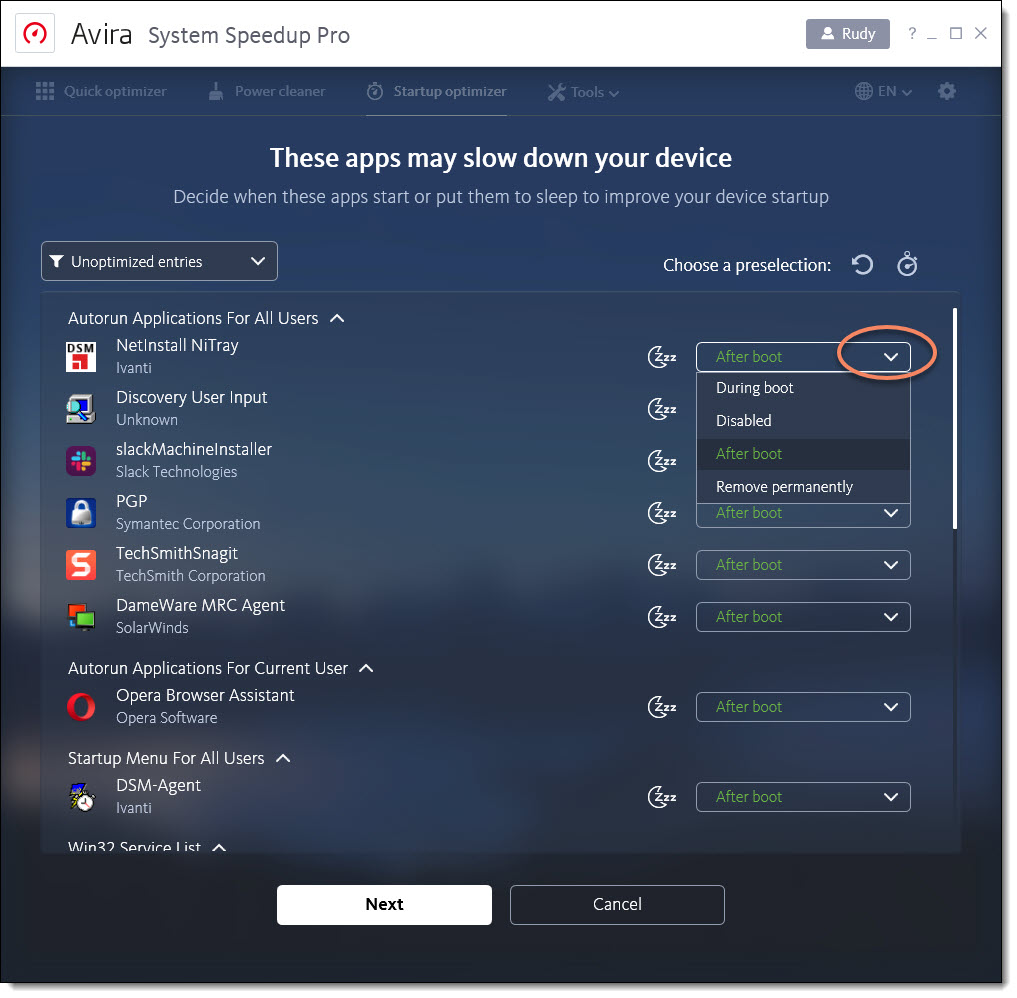 3. Click Next.

4. Select the startup speed optimization level.

5. Click Optimize.