Your Avira account shows in the Devices section all computers, tablets and mobile phones where Avira apps have been installed and allows further app installations on existing or new devices.
Devices with an installed Avira app
Each device is displayed with device name, operating system and installed Avira license.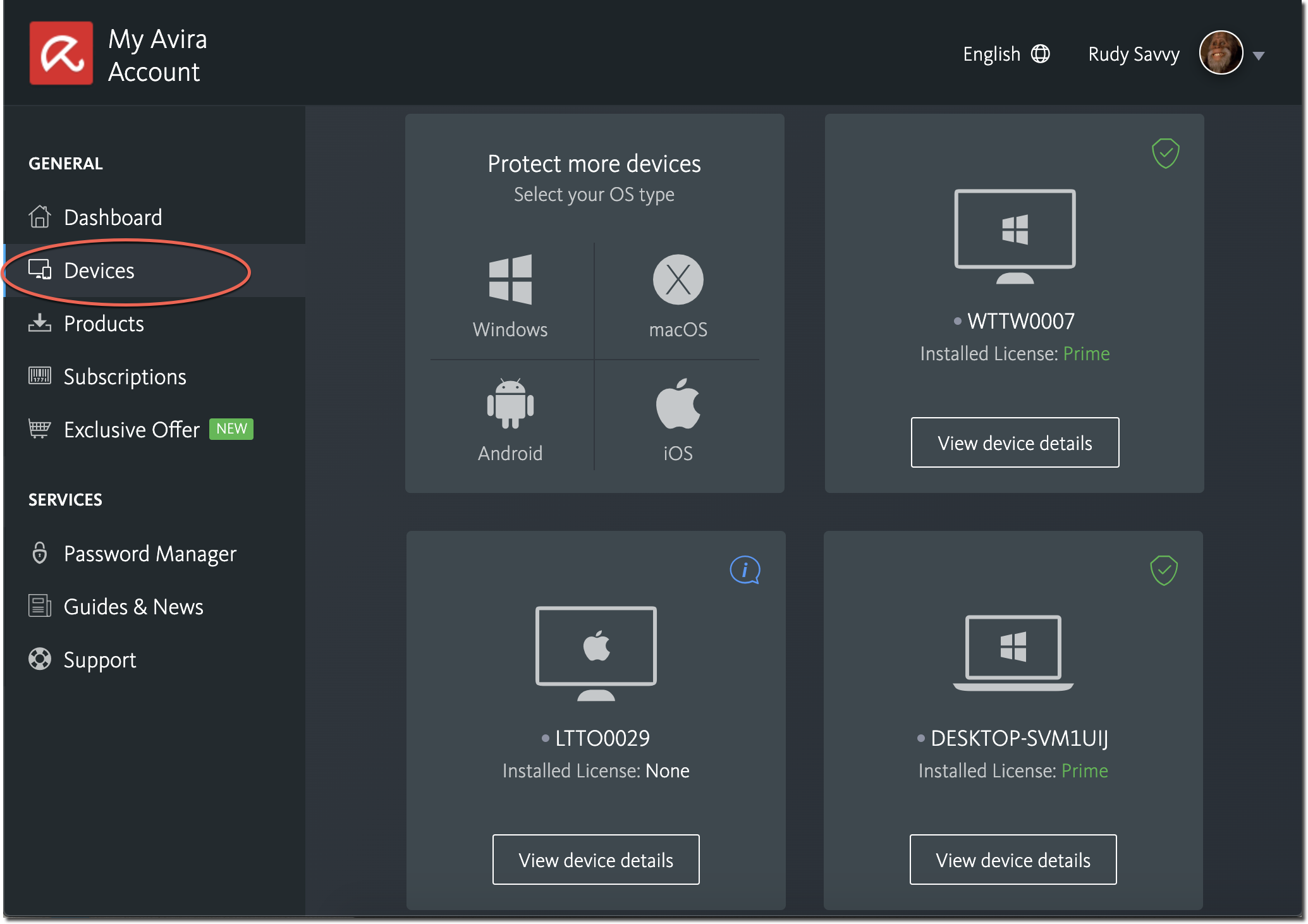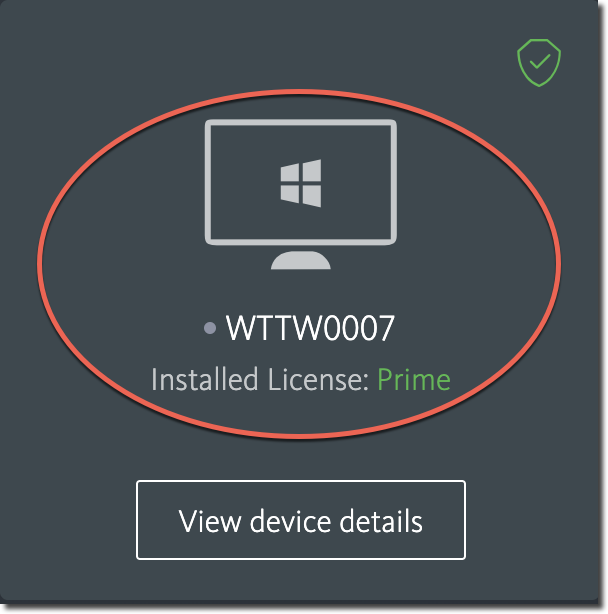 Note
If the device name is not obvious, click on the device name and change it as desired.
Via the View device details button of each device, the existing apps installed on the device are displayed.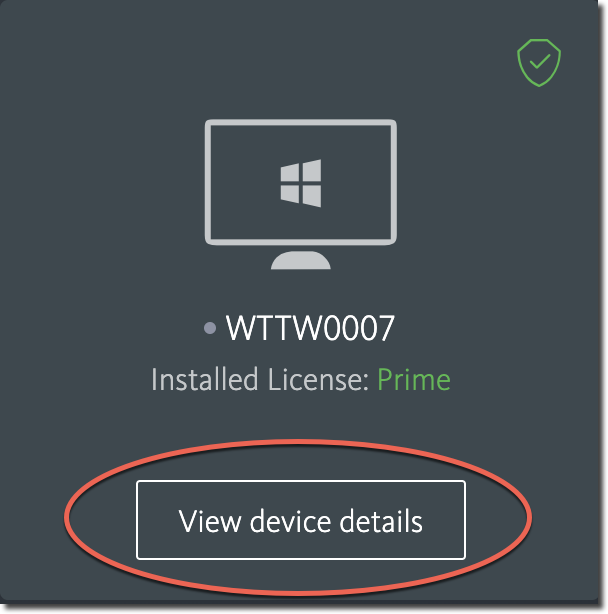 To increase the security of the device it is possible to install additional apps.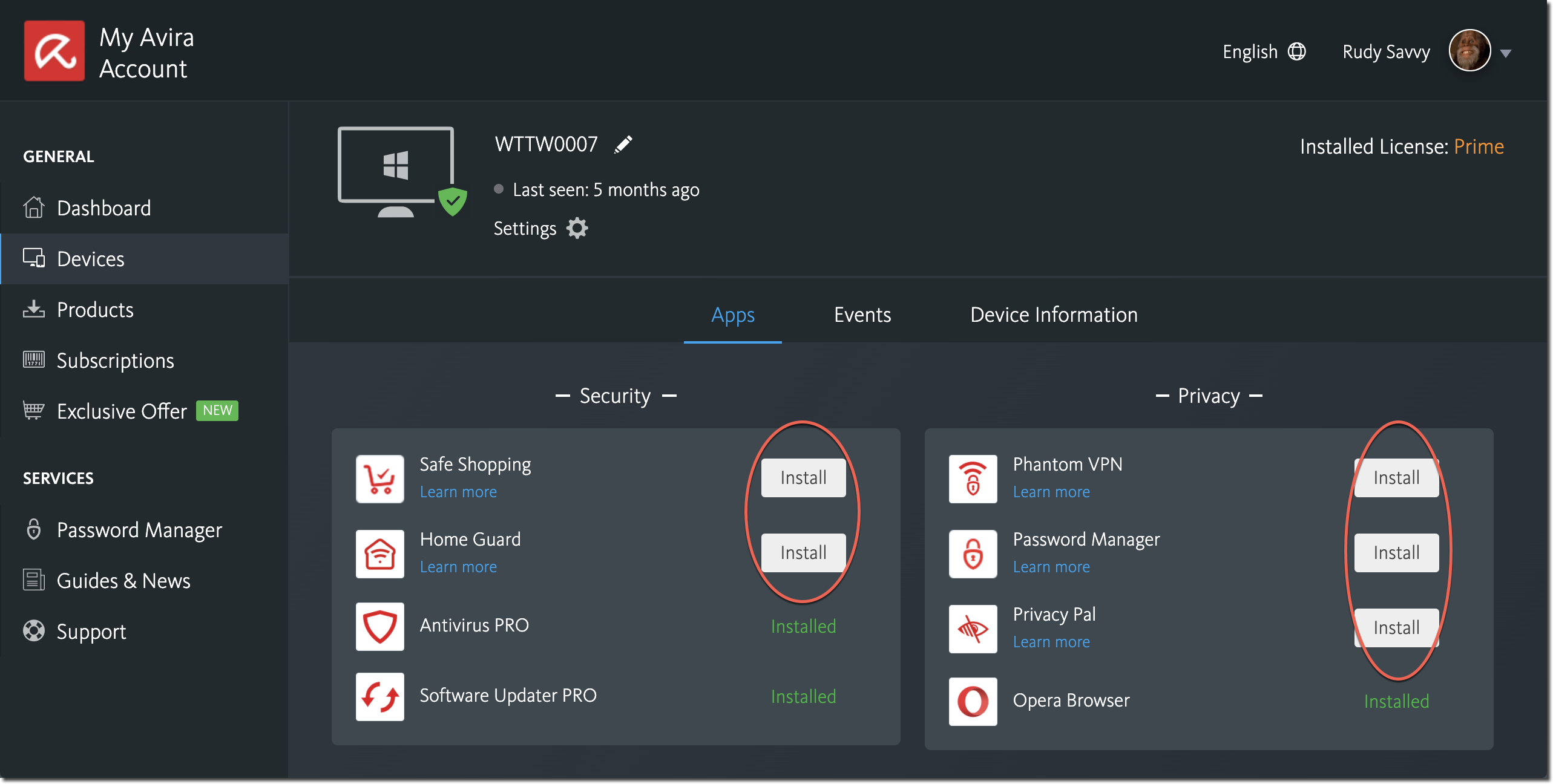 Note
The Events section displays all your scans, updates and security events. The Device Information section provides technical information about the device.
Protect other devices
If you want to protect other devices with Avira Apps, select the OS of the new device in the first tile and follow the instructions.