I've allowed Full Disk Access to Avira Security but it still won't let me use my product.
What should I do?
For Avira Security to protect you and check the privacy and performance of your device, you need to allow it Full Disk Access in your Security & Privacy preferences. You do this when you first set up your product.
However, due to technical issues on Apple's side, it's possible that Avira Security does not know you've allowed the app to have Full Disk Access to fully protect you.
If this is the case, please proceed as follows on your device:
Allow Full Disk Access
1. Choose the Apple menu at the top of your screen, then System Preferences.

2. Go to Security & Privacy.

3. Click the Privacy tab.

4. Click Full Disc Access in the left pane.

5. Click the lock icon in the lower bottom left and enter your Mac administrator credentials.

6. In the right pane, enable both Avira Scan Service and Avira Security Helper.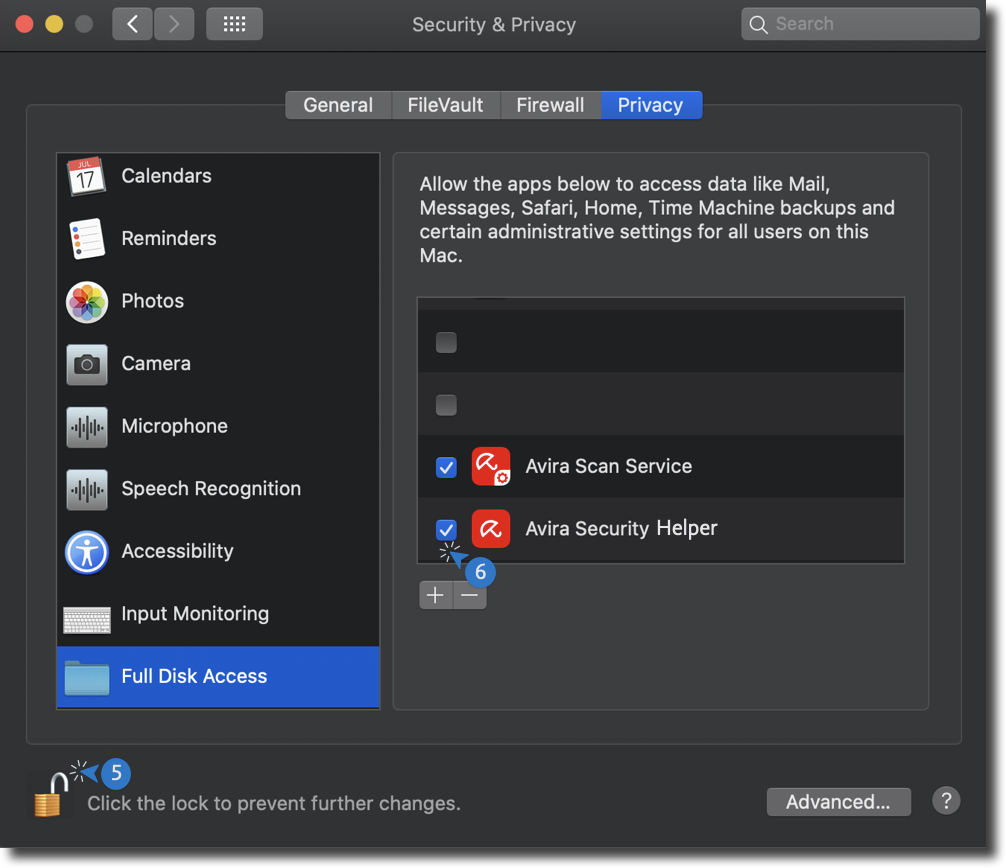 Note
Perform the following additional steps once you've enabled Avira Scan Service and Avira Security Helper. You can then enjoy the best experience when using Avira Security and benefit from all the product's features.

7. Select the Avira Security menu bar at the top of your screen.





8. Click the Permissions Granted menu item.

9. You should now be able to click the All Done button, and Avira Security should work.

10. Start a Smart Scan to try out Avira Security.